2019-2020 TEACHER APPRECIATION AWARDS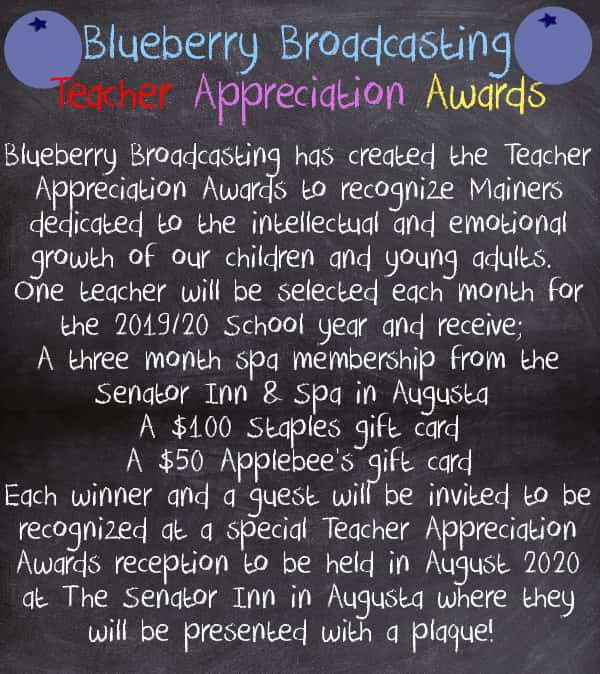 Congrats to our winners!
February Winner: Laurie Stiles, Nobleboro Central School, Nobleboro
January Winner: Renee Blackstone, George Mitchell Elementary School, Waterville
December winner: Jennifer Meserve, Brewer High School, Brewer
November winner: Helen Beesley, Windsor Middle School, Windsor
October winner: Danielle McNichol, South School, Rockland
September winner: Shannon Johnson, James H. Bean Elementary School, Sidney
Let us know who should be recognized next! Email us at TAA@blueberrybroadcasting.com with the name of your nominee, and  a 30 word or less story as to why they should be this month's recipient!