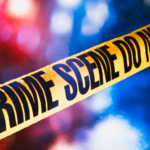 Authorities said that one person was killed and five others were injured when multiple shooters opened fire Saturday at the Mississippi Mudbug Festival in Jackson, Mississippi. The person who died is suspected to have been one of the shooters and was shot by a law enforcement officer responding to the scene at the state fairgrounds.
The incident occurred around 10 p.m. Saturday during the Second Annual Mississippi Mudbug Festival in Jackson. Hinds County Sheriff Tyree Jones said other people injured were hospitalized in stable condition Sunday morning, including a police officer. Jones posted on Twitter early Sunday morning the injured "appear to be stable at this time and don't appear to be directly involved in the shooting or circumstances that led to the shooting."  Four victims were taken to the University of Mississippi Medical Center for treatment, Jones said.
The second annual Mudbug Festival was billed as a family fun event with live bands, carnival rides and a crawfish boil and eating contest. This year's Mudbug Festival featured musical headliners, including Blue Oyster Cult and Laine Hardy. Blues musician Bobby Rush had been scheduled to close out the festival with a performance Sunday night. Sunday's events at the Mississippi Mudbug Festival, which was supposed to be the festival's final day, were canceled.
Recovered at the scene were two rifles, one pistol and a "large magnitude of different-caliber shell casings." Two juveniles were detained, but no charges have been filed in the incident, authorities said. The Mississippi Bureau of Investigation is assisting in the probe due to an officer being involved in the shooting.
Editorial credit Fer Gregory / Shutterstock.com